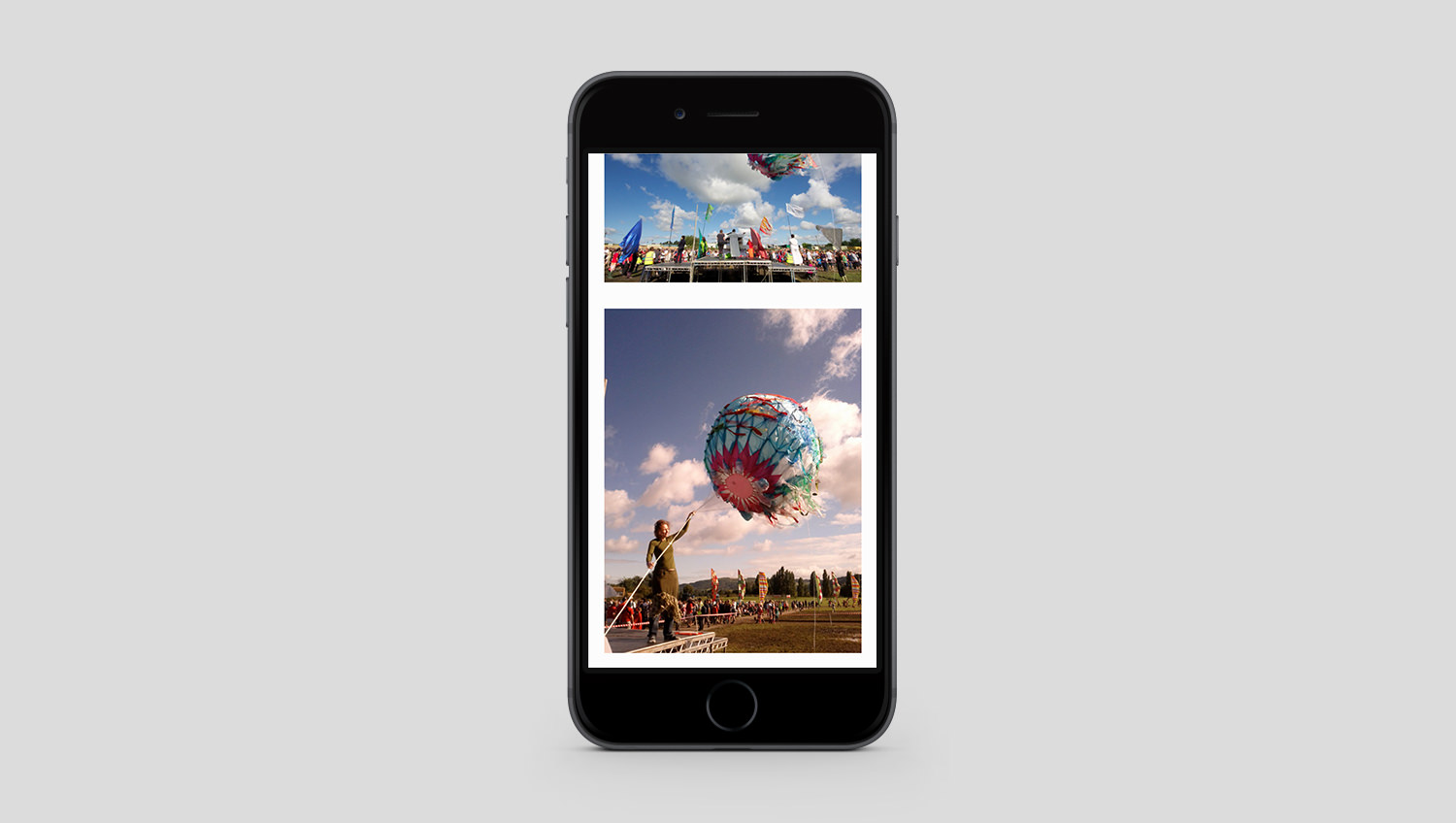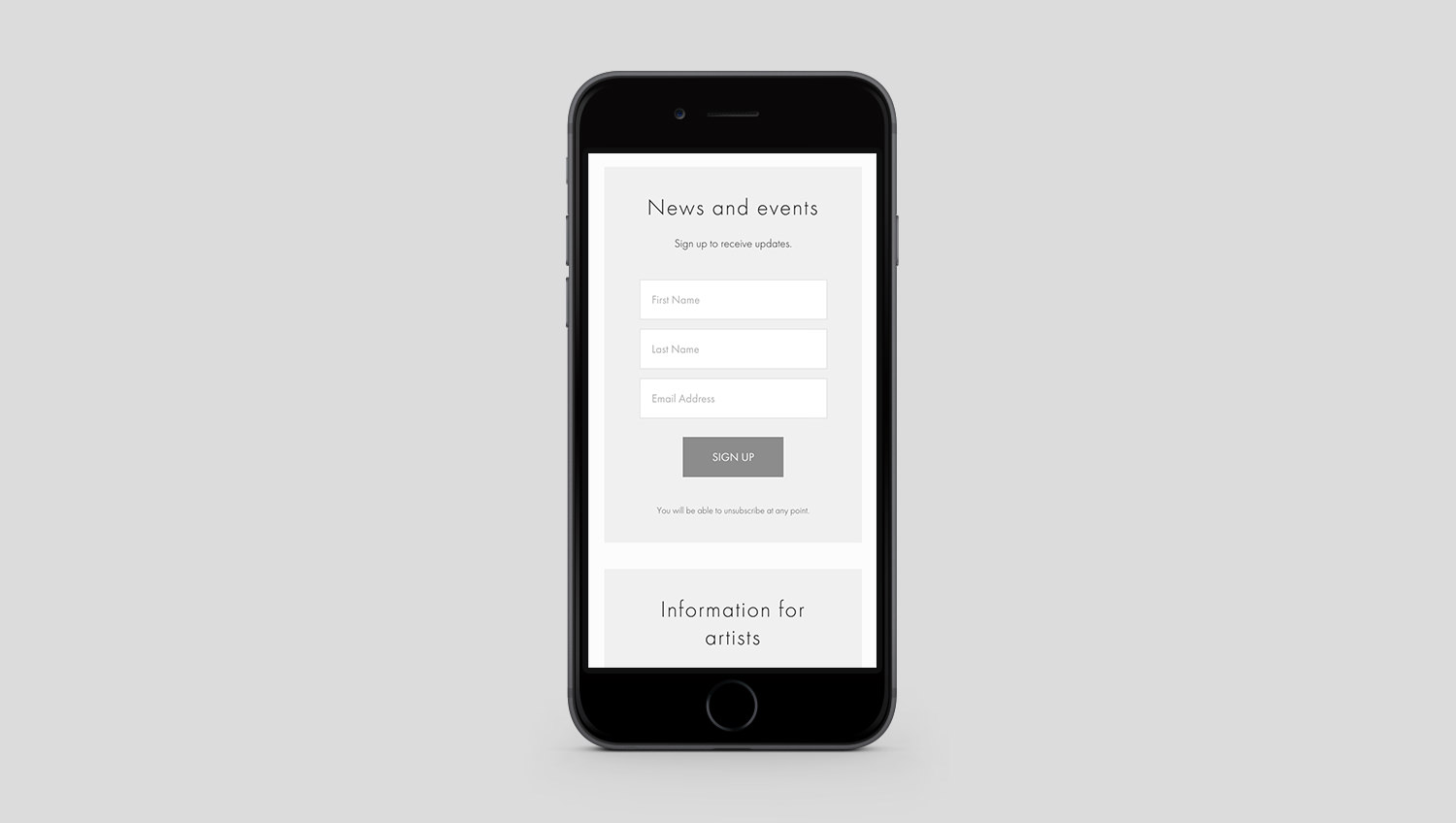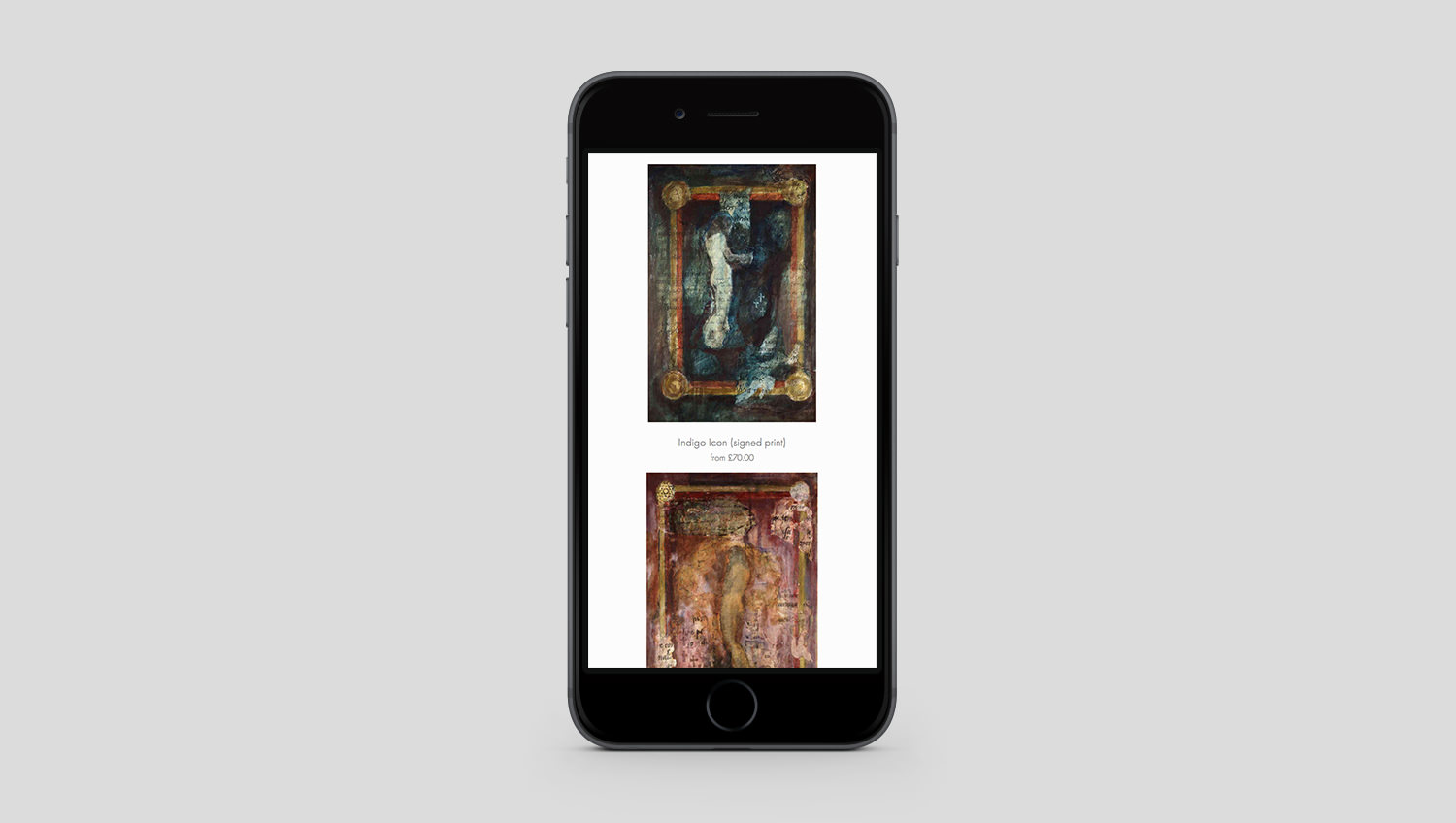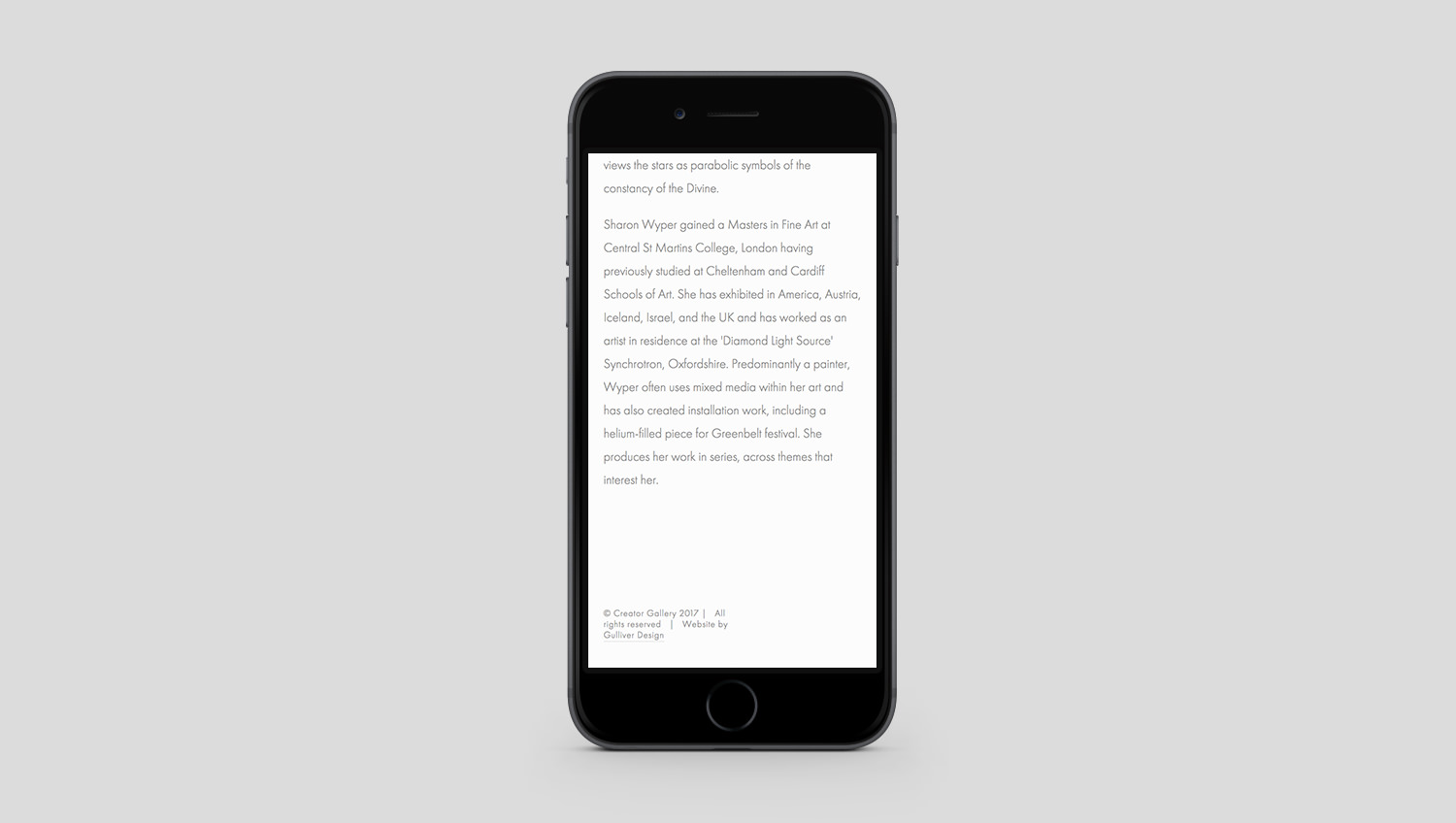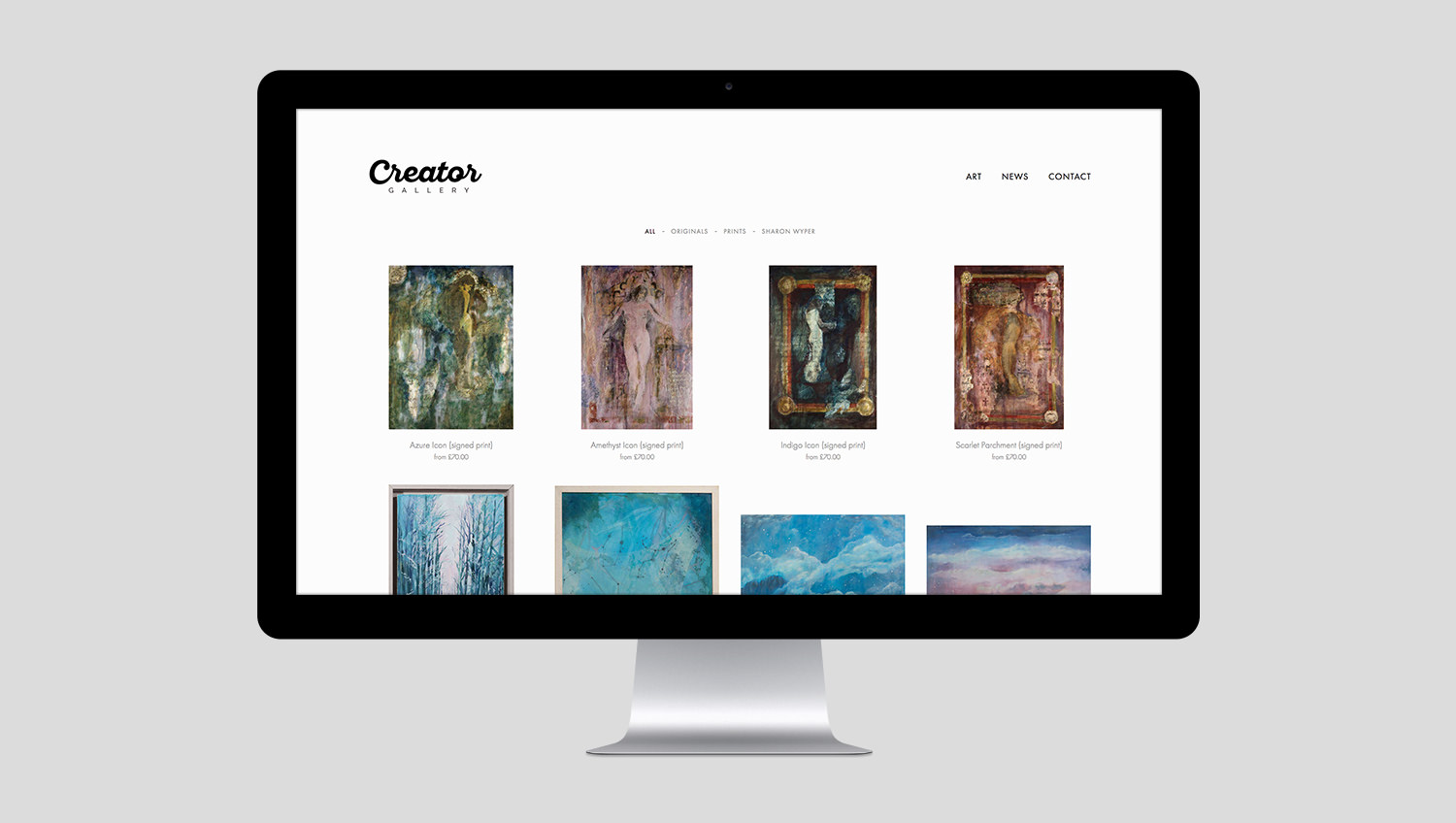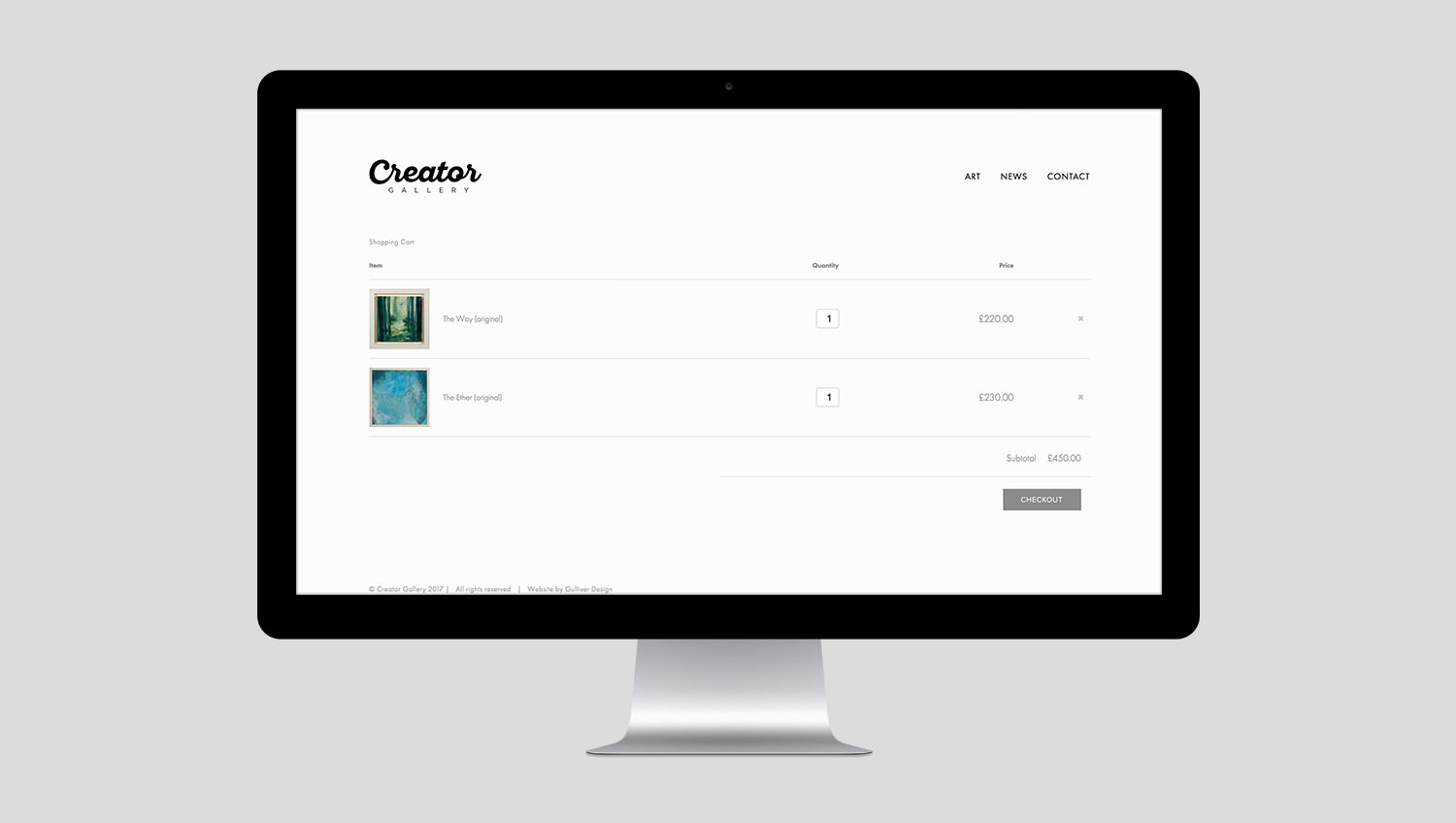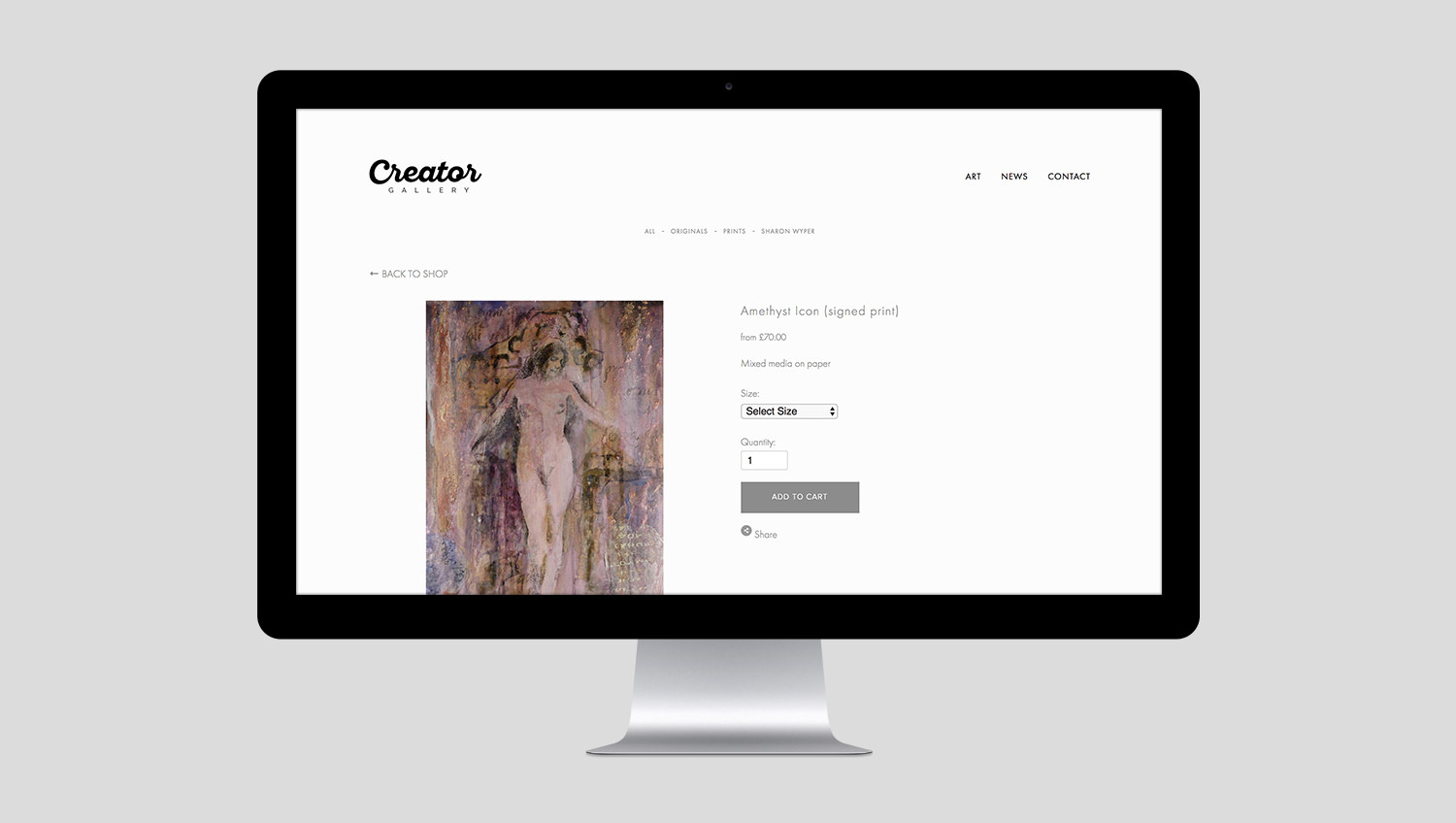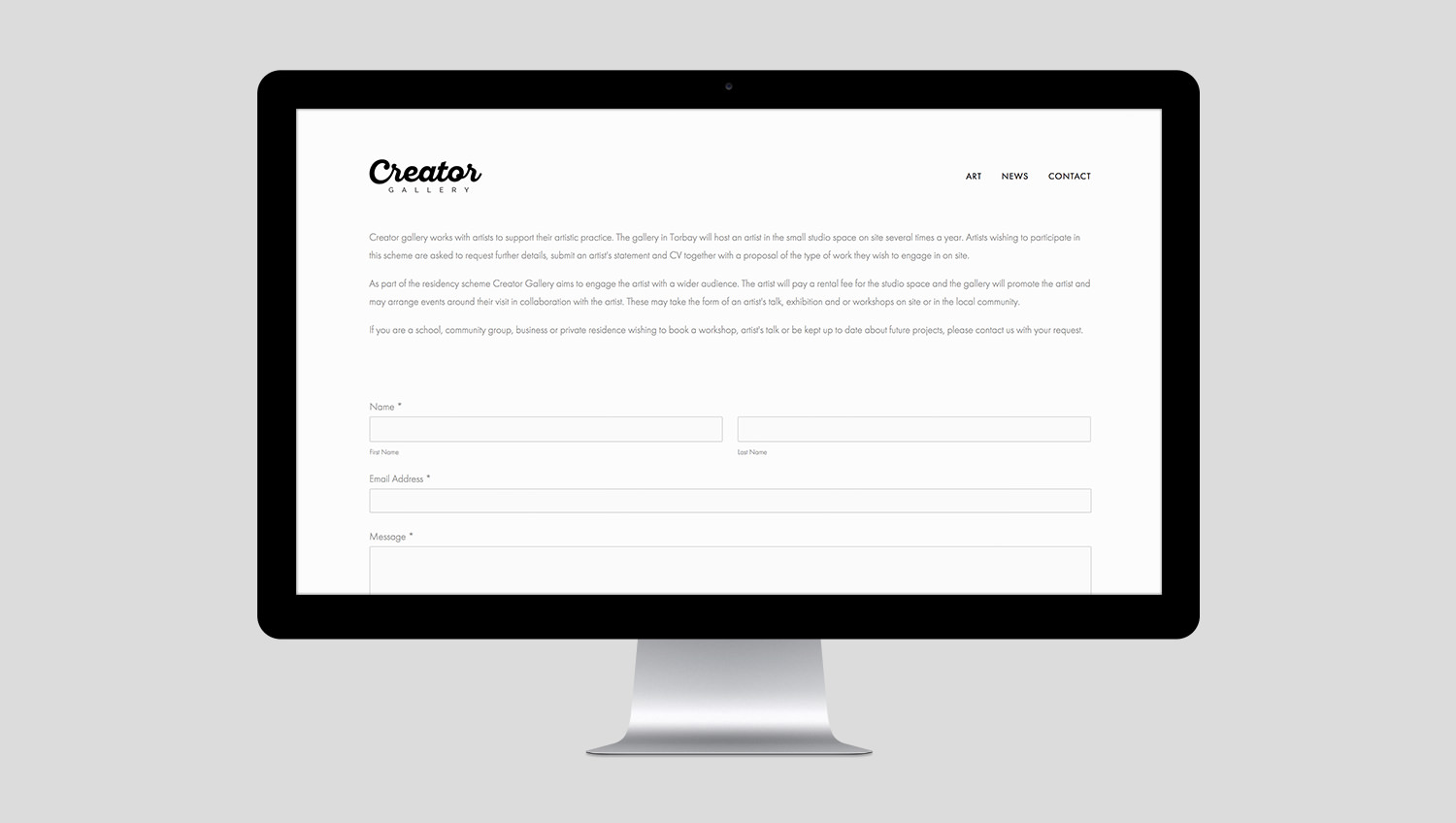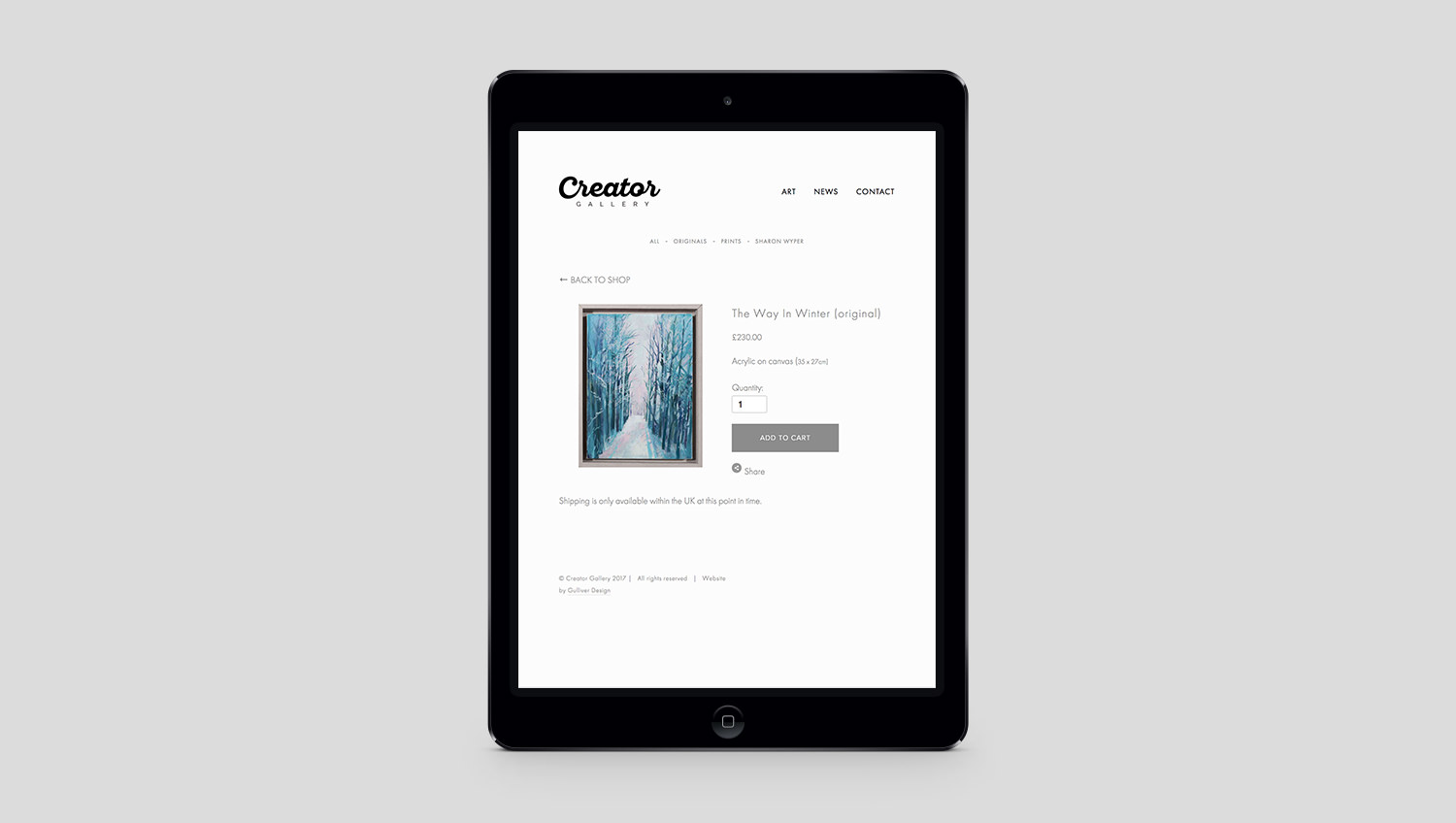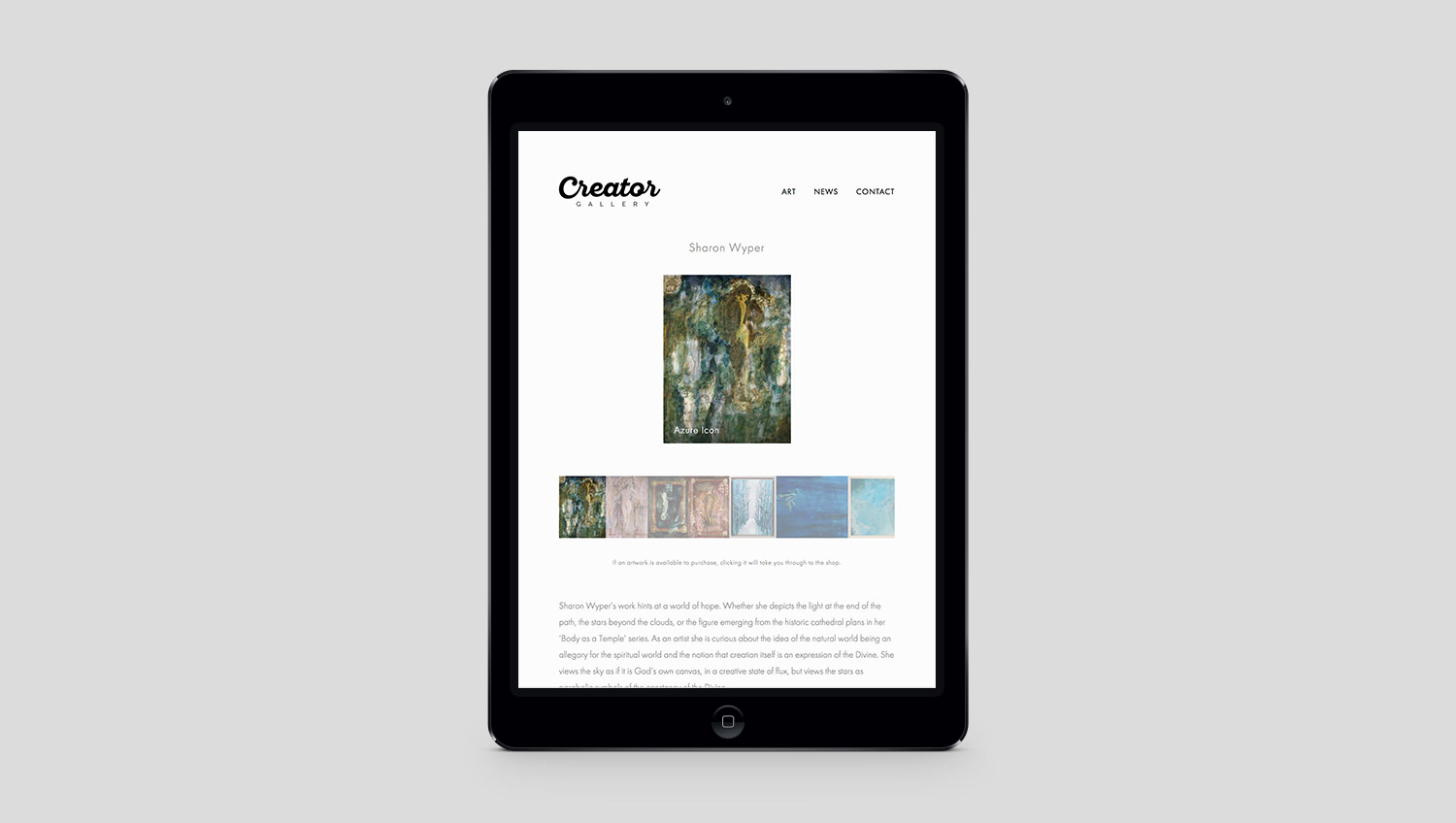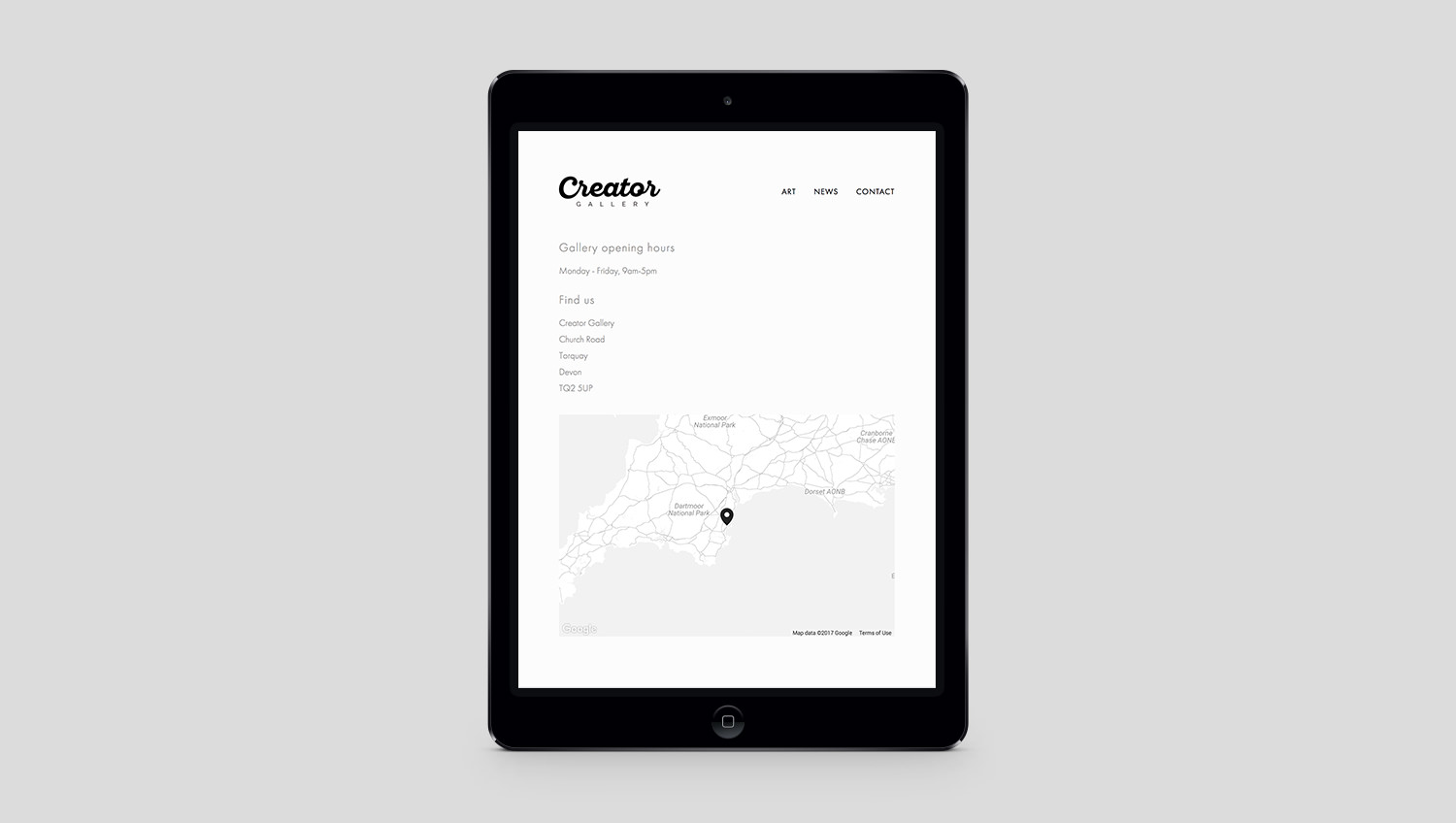 The Creator Gallery is a community art gallery based in Torbay, Devon, which will be opening soon. It is the initiative of Sharon Wyper, a British artist who has exhibited in America, Austria, Iceland, Israel, and the UK.
I designed the minimalist brand identity, comprised of a simple typographic logo with a monotone black and white colour palette, as a means of showcasing the artists' work in all its variety. Subtle hints in the styling towards art deco, which is associated with the local area, add a sense of nostalgia to the gallery's brand.
The website that I built has three primary functions – to act as an online brochure for the gallery, to promote the work of the artists and to offer an online store for those wishing to purchase artwork. My approach to the website aesthetic was the same as my approach to the brand identity. I designed a clear, user-friendly site that would focus upon the art itself.