Mars Catalyst:
the internal think-tank
of Mars, Incorporated
Identity, print, film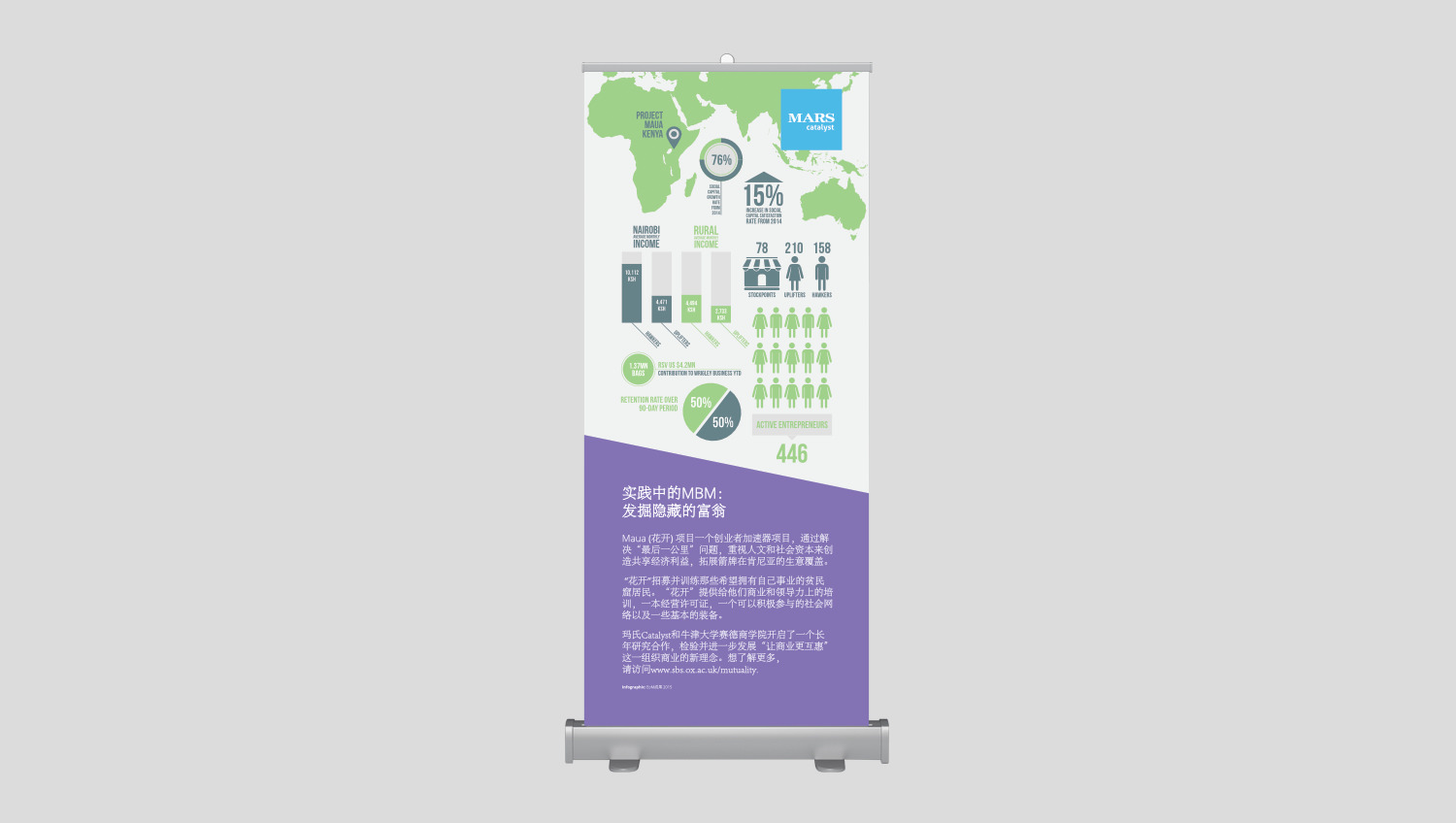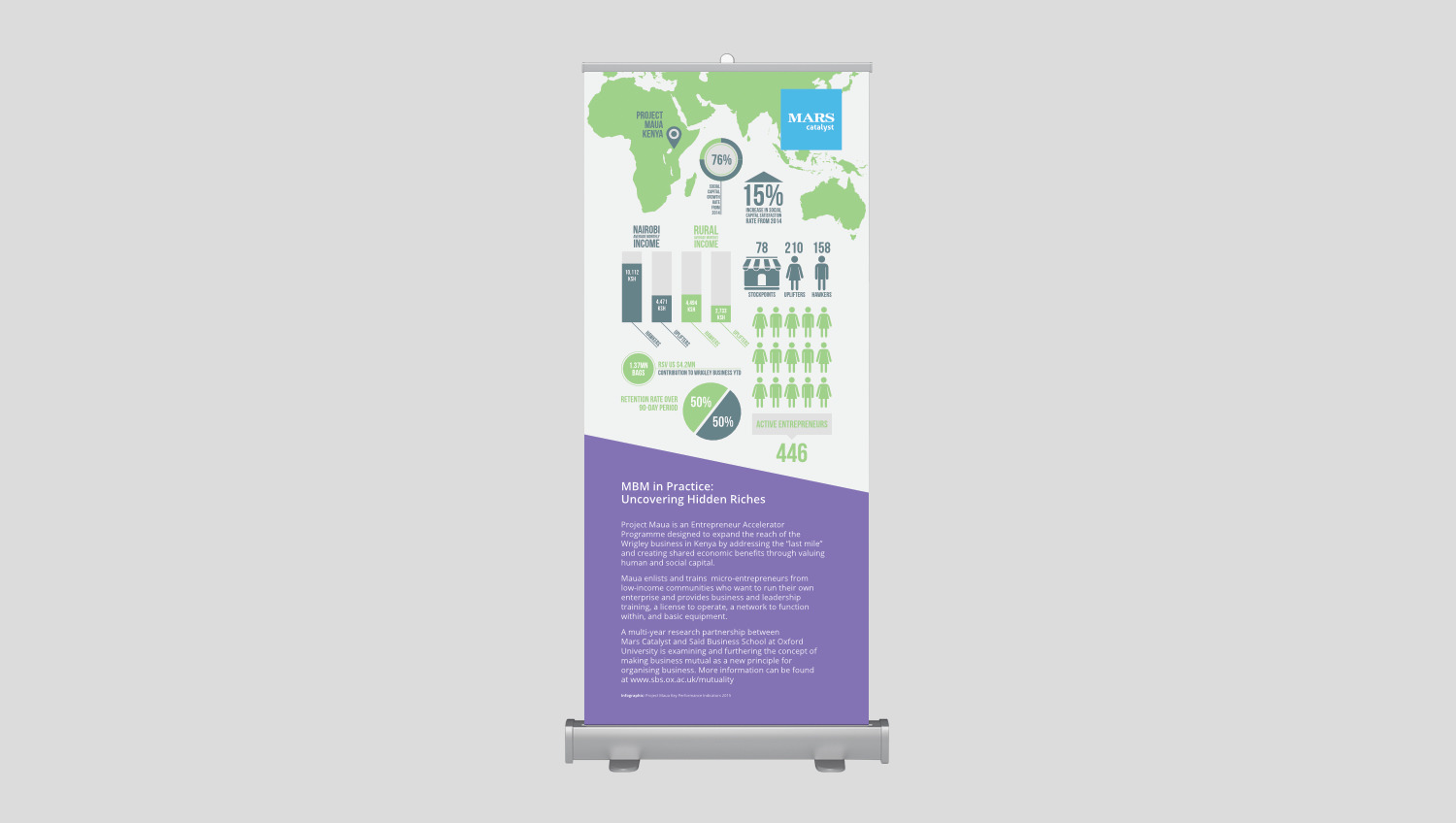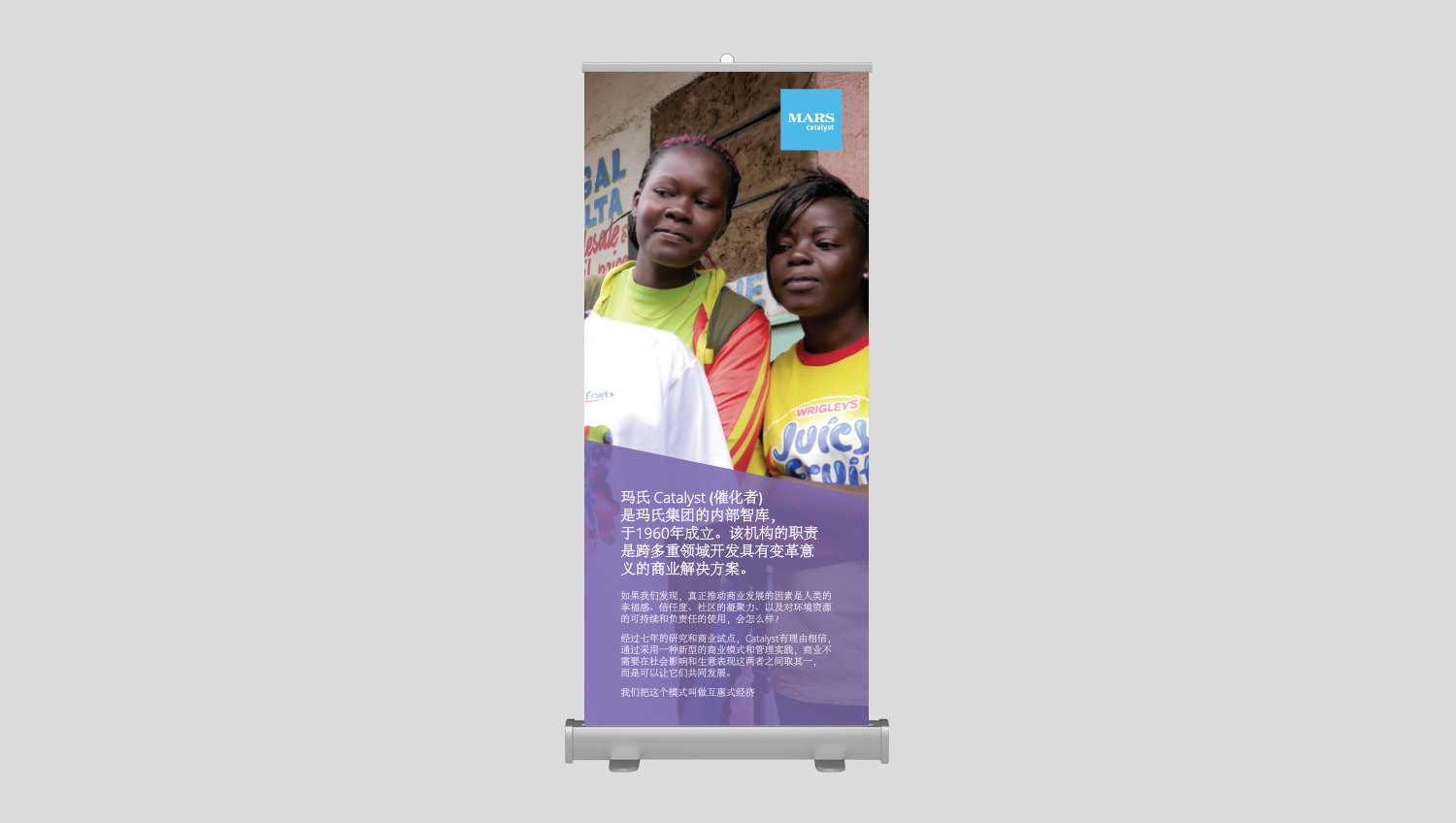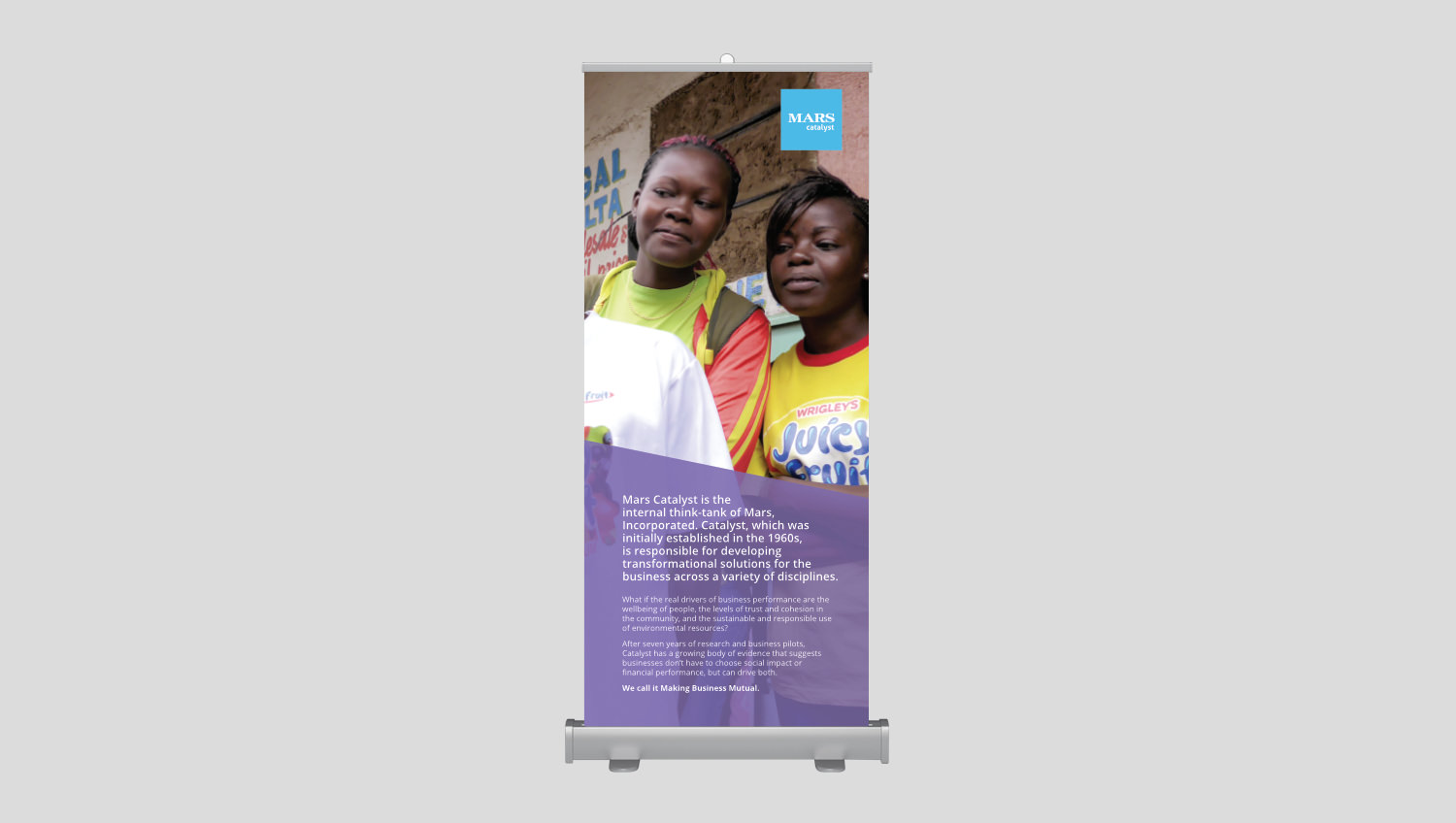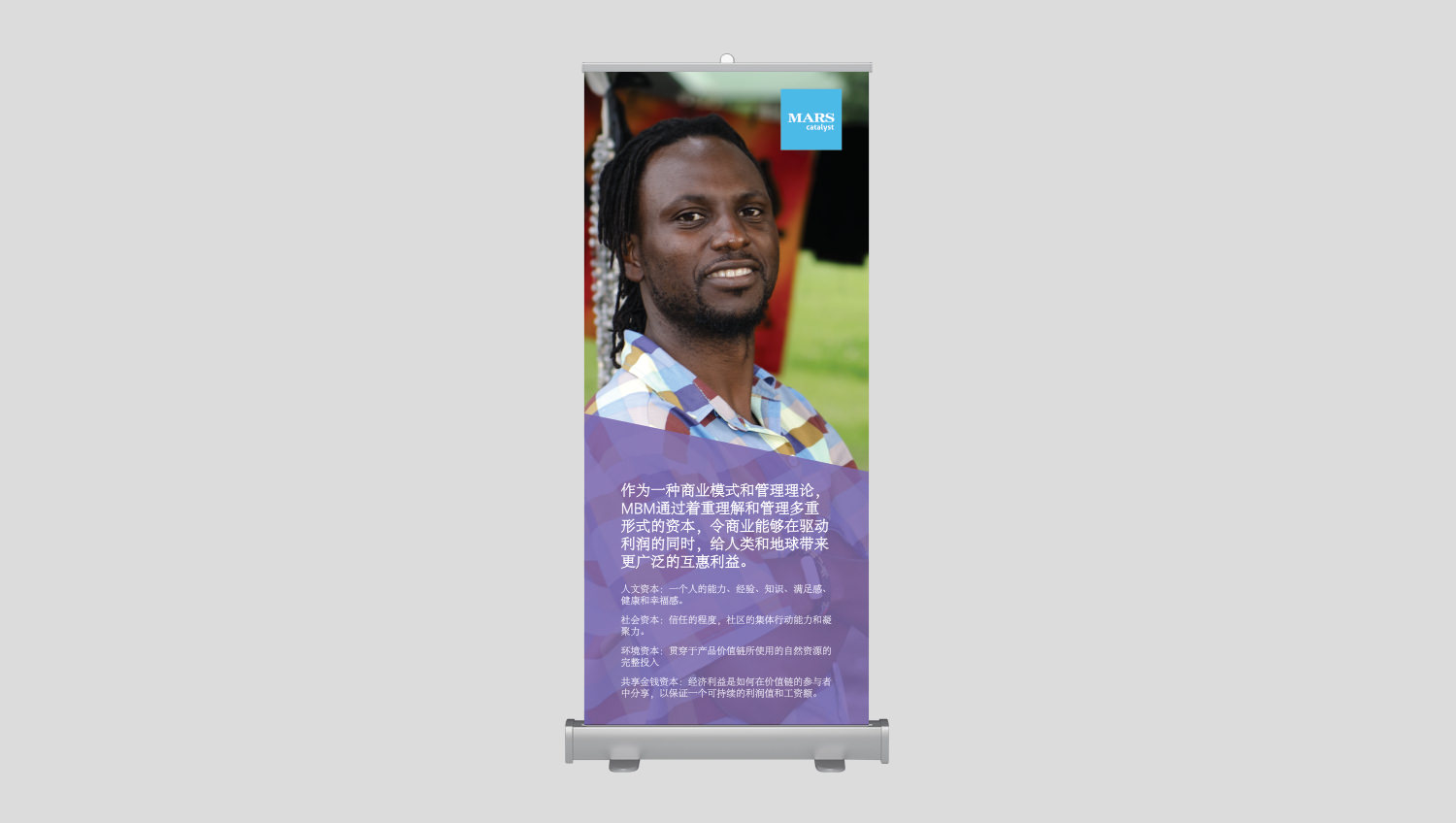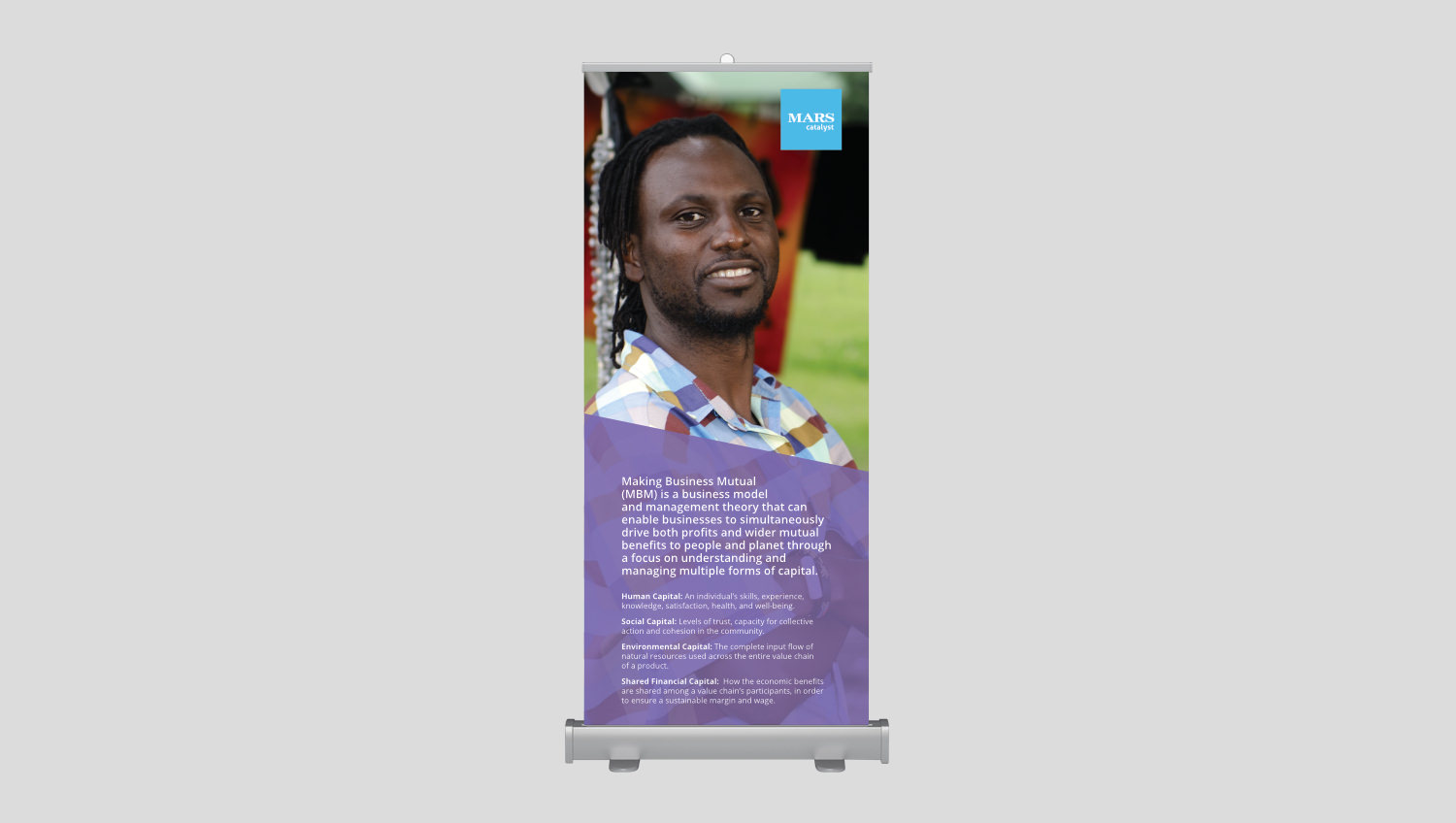 Mars Catalyst is the internal think-tank of Mars, Incorporated - a global manufacturer of confectionary, pet food and other food products. Its diverse team develops creative transformational business strategies.
I created the visual identity for a new initiative called the Economics of Mutuality - a paradigm-shifting movement that seeks to reshape the purpose and practice of business.
I designed 3 pairs of banners to help communicate a key Economics of Mutuality case study to a Chinese audience. I used infographics and illustrative photography to help explain the results of Project Maua, which expanded the reach of the Wrigley business in Kenya through creating shared economic benefits by valuing human and social capital as well as monetary capital.
I also filmed and edited a set of 9 interviews with leading thinkers in the corporate social responibility space at the Responsible Business Forum 2017.
Video credit: closeup interview footage recorded by Oxford Digital Media